[ad_1]
Kenya has made significant strides in opening Africa's first underwater museum in Kilifi County.
The state-of-the-art museum, already taking shape, will allow divers to explore shipwrecks that have lain at the bottom of the Indian Ocean for over 600 years.
The iconic wrecks were discovered by a team of 22 Chinese nationals and Kenyan archaeologists.
According to Cesar Bita, the underwater project manager, the rarest museum will house the unique Portuguese and Arab shipwrecks – the Portuguese one will be a focal point of the museum.
Undated photo of the underwater museum
Twitter
The underwater museum displays a range of iron shipbuilding tools and concrete artifacts, all of which tell the story of East African culture.
"As soon as it is fully functional, the museum will also present and demonstrate the interplay between art and environmental science in a unique way.
"A large part of the project also has to do with the marine environment in this part of Kenya," said the project leader.
Kilifi Governor Amason Kingi noted that tourists have already started to visit the underwater site, which is partially operational.
"People come because it's beautiful," he said, adding, "The site has some of the rarest marine ecosystems in the world" and it is a bonus that tourists can now "experience many of the events that took place in ancient times" . , "he stated.
A report by the United Nations Education, Science and Culture Organization (Unesco) shows that there are only 11 underwater museums in the world, many of which are in North America and Asia.
Divers and other visitors to the museum will see underwater works of art highlighting other aspects of the region's maritime history, including the slave trade that devastated the coasts of East Africa over the centuries.
Tanzania already has an underwater hotel and with the opening of the museum will now create a perfect opportunity for maintaining East African history.
The museum is expected to receive 90,000 and 200,000 visitors annually, with tourists from around the world flocking to the iconic underwater museum.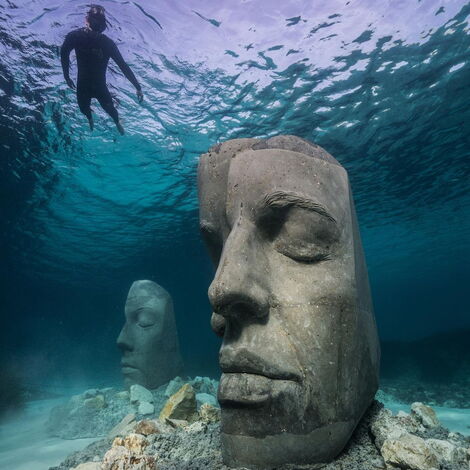 Undated photo of the underwater museum in Cannes
Twitter
[ad_2]