It's human to want to earn an extra cent. Such money is even sweeter when it comes easily from the hardest source of wealth: the ground.
Even more so when the money only took a few calls and texts to a docile Shamba boy to get to you. Once spurred on, the Shamba boy dutifully carried out your instructions to the letter: buy seeds and fertilizer, break your back, and prepare the land for the planting season. While you're sitting in the comfort of your home around town waiting for results.
This is of course a dream. A dream for many townspeople who got their fingers burned trying their hand at farming while being far away from the farm itself in the phone farm.
Farming, says Gilad Millo, a farmer, is a daily chore that requires a lot of dedication.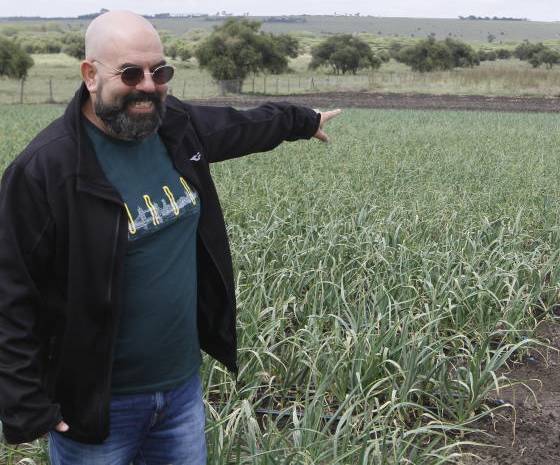 "My father told me that there is no easy money in this life," says Millo, who is also a former Israeli diplomat.
"If you think that you will take your shamba in Isiolo, Embu and live in Nairobi and buy seeds and plants and visit it every three weeks or every two weeks, things will be wonderful and you will make a lot of money, probably not. "
Agriculture, the mainstay of Kenya's economy, is one of the most lucrative sources of money.
Its appeal has become apparent recently while other investment opportunities like the stock market dry up, says Dr. Timothy Njagi, research fellow at the Tegemeo Institute, a think tank affiliated with Egerton University.
Other areas where city dwellers hit by the sideline bug would have poured their money is real estate, but that area hasn't fared well either, apart from being capital-intensive, Njagi adds.
This has left many investors with the speculative world of phone farms, with many hiring shambas in areas as far south as Embu, where they continue pumping out millions for inputs such as fertilizer, seeds and chemicals; or services such as irrigation and weeding, but yielding minimal returns.
There are three types of phone builders, says Samuel Gikonyo, project coordinator at the Syngenta Foundation for Sustainable Agriculture.
Gikonyo has been working with farmers, including phone builders, for almost 18 years. He was once a telephone maker himself.
The first type of phone farmer – and the one most often robbed – is one who, for one reason or another, rarely goes to the farm.
Most likely, they don't even understand what is grown in the Shamba, having been lured by tales of high yields from a particular crop. But those are the ones who will tell you how this and business isn't going well.
"They hear that avocados are going by like hot cakes, so they find someone and put them on the farm," says Gikonyo.
The problem is that the phone builder might be sending money for farming, but he's being shown a neighbor's shamba.
"The Shamba boy may even organize with the neighbors or even random people who are being trained to tell a specific narrative," he adds.
"They will tell you that a monkey came and ate the corn in the shamba or cows that got lost in the plantation."
There's the second phone builder who might know something about growing a particular plant but is determined to learn about it.
They call, looking for information about the price of seeds, fertilizer or where to get the right chemicals.
"He calls other people and asks about everything. Sometimes they are successful because they rely on different people for information," explains Gikonyo, noting that they usually coordinate with other people over the phone.
This one is kind of safe because they can spread the risk. Even if they lose, they don't lose a lot of money since they deal with different people for different functions.
The person watering can be different, the person making fertilizer is also different and so on.
Then there is a third type of phone farmer like Dr. Gladys Nzau, Lecturer at Kenyatta University. dr Nzau has a farm in Matuu where she raises pigs, but lives in Syokimau, a two-hour drive away.
She visits her farm once a week, which has helped her monitor progress.
But even that doesn't mean it went well, because at one point people she had left on the farm stopped feeding her piglets until they were emaciated.
Distance was of course an obstacle for her, although she would have liked to be a full-time farmer. However, the returns don't allow her to quit her day job.
In her many years of farming experience, she realized that people will always defeat you, noting that those who disappointed her the most are her relatives.
"Sometimes workers will tell you they can't do a certain task, but when you push them, you realize they can do it in minutes," says Dr. Nzau.
Phone farmers, especially the first kind, are always looking for a place to make a quick buck.
"Most phone farmers are speculative. When you hear it's making money, you jump in," says Njagi, noting that this is very common in crops with a short season like three months. They rarely specialize and end up burning their fingers for not staying long enough to learn the basics.
Millo says he works with over 80 outside growers, including phone builders. He provides them with seeds, trains them and guides them through the season; then gives them a contract and buys back from them.
"And my advice to the phone builders, which I always tell them, is I don't think it works."
He insists that phone farms can only work if you have someone who really knows what they're doing on the ground. It can be a Shamba boy or girl or a farm manager.
"That's the person I have to train because that's the person who's doing the work.
Because at the end of the day, that's the one doing the work. And even for that you have to micromanage."
He insists that being a phone builder requires one to be involved, noting that he has a security camera on his farm that he can see through his phone.
"I can see if they're telling the truth or not."
In fact, the true phone growers are the ones using a growing number of technologies and platforms to help them select and manage their crops more efficiently.
And mobile devices give a growing number of them the ability to do so while continuing to live and work in the city.
But another way to successfully run phone farms is to team up, buy a larger piece of land, and hire an experienced farm hand that you can pay based on yield.
If the harvest is good, then you can pay the farm manager well.
Ultimately, Millo says, if managed properly, phone farming can work, which means hiring the right person locally, making sure that person has the right skills, and also paying them the right salary that motivates them, right too to work .
"If you don't pay them anything, don't expect them to work," says Millo.