[ad_1]
Disadvantaged girls with an interest in vehicle technology can look forward to a bright future after starting a partnership in which 120 young girls are supported for a three-year advanced course.
The training, jointly sponsored by Plan International, Hyundai Motors-Korea and Salvador Caetano-Kenya, will be held at the Hyundai Dream Center at the National Industrial Training Authority (NITA), Athi River.
The automotive training and education institution wants to inspire more women and girls to enter the automotive industry.
The beneficiaries, who come from some of Kenya's most marginalized regions such as Turkana, Kwale and Kajiado, are between 18 and 35 years old.
In addition to studying automotive electronics, the cohort will then go through an extensive internship program at Hyundai Motor Company to improve their employability.
Through vocational training, the girls acquire both technical and non-technical skills.
At the start of the program, Labor Cabinet Secretary Simon Chelugui said: "I see a bright future in our country in which the trainees at this center will be among the most sought-after specialists in the automotive sector."
According to Chelugui, through a cross-sector partnership with Hyundai (Caetano-Kenya) and Plan International, the government will set an important milestone to ensure the country meets its development agenda of promoting quality, relevance and inclusivity in education and high-quality skills development Pioneer for socio-economic development and global competitiveness.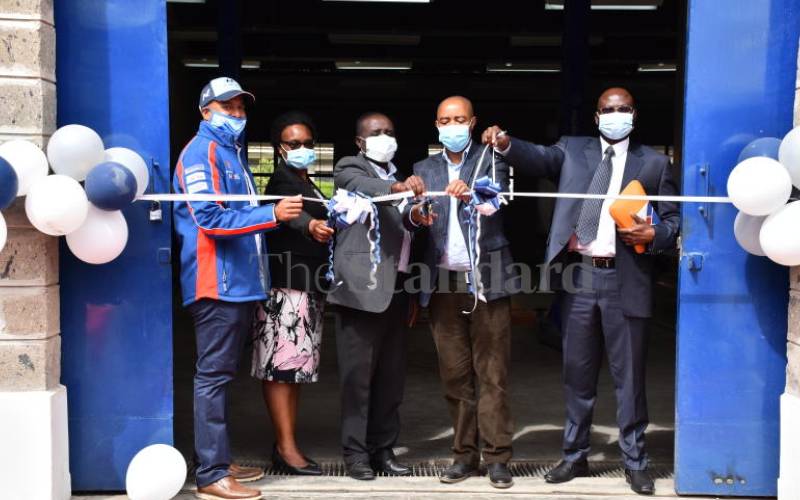 South Korean Ambassador to Kenya Choi Yeonghan said he had been encouraged by bilateral relations with the Kenyan government to provide platforms that provide socio-economic opportunities for young women and men in need to acquire and improve their skills.
"Kenya and Korea have similar historical backgrounds. In Korea, Hyundai Motors is playing a big role in building the country's economic growth, "said Yeonghan.
"Today it is a great honor to be part of this great initiative that aims to improve the livelihoods of young men and women in one of Kenya's best-equipped automotive training and education institutions – the Hyundai Dream Center," said Yeonghan .
At the same time, the CS appealed to young people to offer vocational institutional courses in order to overcome unemployment in the country.
Chelugui also urged young people not to be dependent on white-collar jobs, but to use technical skills offered at various institutions in the country
He also urged parents to ensure that their children explore other ways of making a living.
"If we want to lead our economy to success, we should take on all technical jobs instead of just waiting for office work," said the CS.
Chulugui said the government plans to expand the Athi River-based NITA to allow more people to benefit from the program.
"We want thousands of young people to benefit from this particular program. We will expand this facility to accommodate more people, " said the CS.
Chelugui found that the automotive sector supports many other economic sectors and thus creates a multiplier effect in many economies.
Kenya is one of the developing countries in Africa with high unemployment, especially among young people.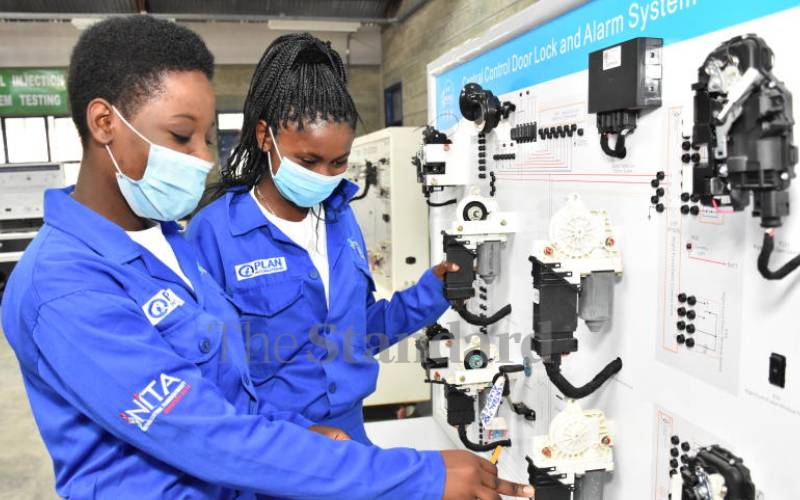 According to the 2019 National Population and Housing Census, young people make up 75% of the total population. At 40%, youth unemployment is significantly higher than that of the entire workforce.
The Hyundai Dream Center, established by Hyundai Motors, will help fuel growth in the local automotive industry using the latest technology. The center creates employment opportunities in the automotive sector for young people from disadvantaged communities.
Kate Maina-Vorley, country director of Plan International Kenya, says women and girls need to challenge the perception that courses like automotive engineering are dominated by men.
"A discrepancy between skills required by employers and skills acquired by training institutions has been identified as a major cause of unemployment. Kenyan employers are finding more and more graduates, men and women, who are not adequately prepared for the job. The industry is also developing much faster technologically than our educational institutions, "said Maina-Vorley.
It is estimated that 21% of young women are unemployed compared to 17% of their male counterparts.
Even among the 42% of young people without employment, education and training (NEET), female young people are disproportionately represented in the group, significantly higher than the male with 14%, which further confirms that access to employment and opportunities to make a living are based on the group Land earning are cut according to age and gender limits.
Women, young people and people from low-income households are more likely to be excluded from jobs, especially from higher quality jobs.
Maina-Vorley said women are a driving force in the Kenyan economy and the program will give them the tools to develop their skills in a male-dominated industry.
"It is worth noting that despite efforts and initiatives to combat unemployment, especially among young people, young women and girls are still most affected and most prepared for the labor market than their male counterparts," she said.
The Hyundai Dream Center project is a three year project funded by Hyundai Motor Company-Korea. The project is being carried out in Kenya by a consortium of three partners and is being led by Plan International Kenya.
The other two consortium members are NITA-Athi River and Salvador Caetano Kenya. The Hyundai Dream Center – Kenya is one of the seven dream centers in the world.
[ad_2]